In accordance to the resolution passed at our last meeting, the State of Dade Camp 707 has donated $500.00 toward the construction of the Patrick Cleburne monument.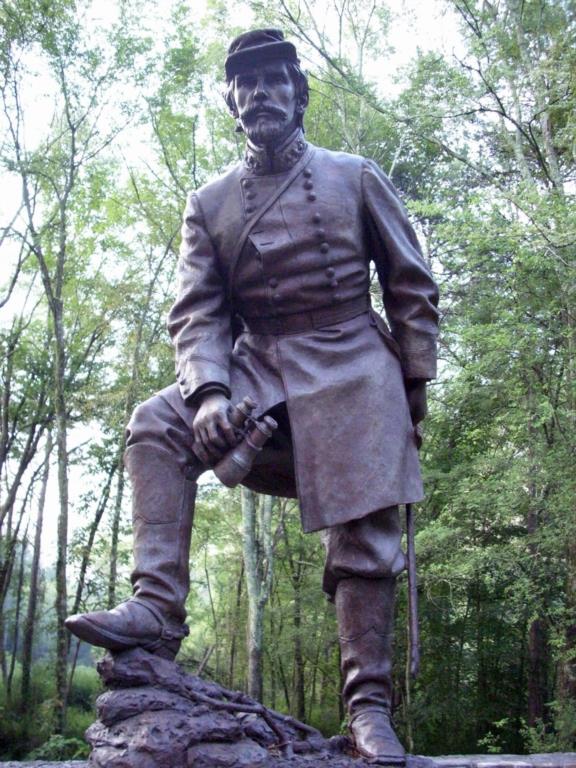 In 2009, the Ringgold Telephone Company and the City of Ringgold hosted a festival to honor the brave actions of Maj. Gen. Patrick Cleburne during the defense of the city of Ringgold during the Civil War. In November of 1863, Cleburne hastily brought together 4,100 Confederate soldiers who had recently suffered a crushing defeat in Chattanooga and successfully defended the mountain pass at Ringgold Gap from the assault of over 20,000 Union soldiers. Revered by both Confederate and Union forces alike, Patrick Cleburne was known for tenacity and ingenuity as well as controversial suggestion to the Confederacy that any slaves willing to help fight in the war should be given their freedom.
In his honor, a statue was erected on U.S. 41 Highway just east of downtown Ringgold to commemorate the Battle of Ringgold Gap and the beginning of the Atlanta Campaign.