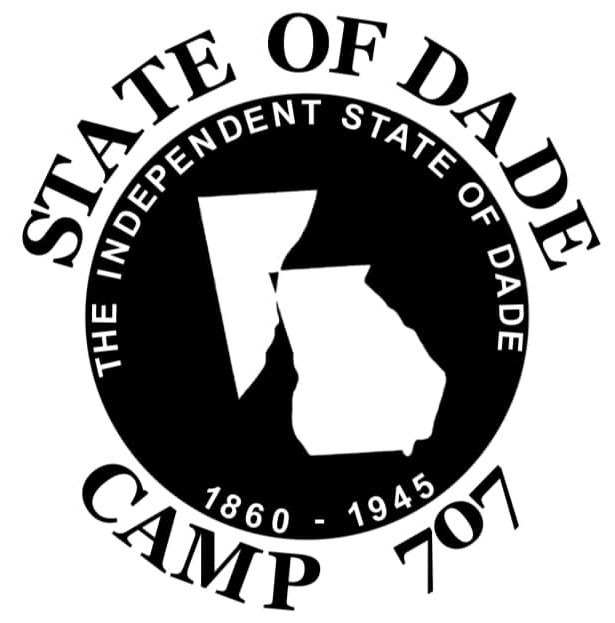 We at State of Dade, Camp 707 will assist with meeting the requirements for membership in the Sons of Confederate Veterans.
Application for membership in the Sons of Confederate Veterans is based upon identification and establishment of your relationship to your Confederate ancestor. You will need his name, unit, state of service, and information as to his honorable service (killed/wounded/captured/discharged). The more you know about your ancestor, the more likely you are to find his records and supporting information. You will very likely find the search is easier than you think, and it will be a most rewarding and moving personal experience.
You should be a male of at least 12 years of age and be a descendant either directly or collaterally of a Confederate Veteran.
Benefits of membership include participation in local, state, and national events, a membership certificate, and a subscription to Confederate Veteran magazine, published 6 times a year. Best of all, you'll be helping to preserve the honorable memory of the Confederate fighting man.

If you are interested in joining us, please contact one of our officers.