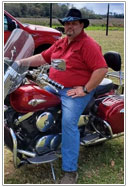 Scott Michael Moreland (1971-2021)
Scott Michael Moreland, age 49, of South Pittsburg Mountain passed away Monday, March 8, 2021. He was employed with Lodge Cast Iron Manufacturing and was a lieutenant with the South Pittsburg Mountain Volunteer Fire Department. Prior to joining the fire department, Scott Spent his life serving his country in the U.S. Navy and in the U.S. Marine Corps, serving his country as a dedicated truck driver, serving his Faith as a Priest, serving his heritage in his history re-enactment troupe, and serving his family as a husband, father, son, brother, uncle, and friend. The Family asks in Lieu of Flowers, Please instead make donations to Scott's Volunteer Fire Department of South Pittsburg Mountain.
---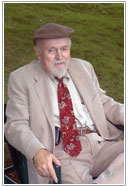 Estill Raymond "Ray" Evans (1939-2016)
Estill Raymond "Ray" Evans, age 77, died Friday, June 17, 2016, in a local hospital. He was born March 15, 1939, in Grandview, Tenn. He was preceded in death by his son, Edwin Evans. Raymond attended school in Spring City, Tenn., and joined the U.S. Marine Corps in 1957. In the next year, he was stationed with the 3rd Marine Division which opened the Marine compound at Da Nang Airbase, Vietnam. He traveled extensively in Southeast Asia during his time there and his perspectives on cultural diversity, politics, and America's role in the world were largely shaped by his experiences there.

---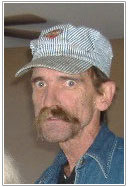 Jonathan Latimer Avery Exum (1952-2015)
Jonathan Latimer Avery Exum, age 62, passed away, Friday, Aug. 7, 2015. He was a self-employed electrician and heating and air and contributed to the work on restoring the Walnut Street Bridge. He was of the Presbyterian faith. He is survived by his wife, Karen Exum; son, Jonathan Exum Jr.; daughters, Nichole Kirby, and Malissa Caraway; sisters, Ellen Raoul, Ohio and Susan Meadow, South Carolina; brother, Roy Exum, Chattanooga; nine grandchildren; and a host of friends. He was the best friend anyone could have and he will be greatly missed but never forgotten.
---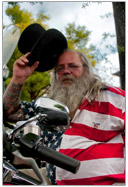 William Lester "Boomer" Lochkart (1950-2015)
William Lester Lockhart "Boomer," age 64, of Trenton, passed away Thursday, March 26, 2015. Born in Memphis, Tenn., he grew up in College Park, Ga. After high school, he enlisted in the U.S. Army serving in Vietnam. Bill was a great father and was active with the Boy Scouts of America and as a softball coach in Griffin, Ga. He was a Civil War historian who spent countless hours cleaning, restoring, and tracking surviving relatives of buried soldiers in historical cemeteries. In 2003 he relocated his family from Milner to Trenton and threw himself into the community. He was a member of the Sons of Confederate Veterans and one of the original Mechanized Cavalry members, number 34 of what has now grown to almost 2,300 strong, former Commander of American Legion Post 106 in Trenton, and was honored as the 2011 Dade County Chamber of Commerce's Citizen of the Year Award following his volunteer efforts during recovery after the tornadoes in April 2011.
---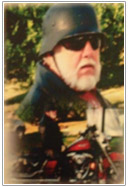 Ronald James "Ronnie" Watts (1941-2014)
Ronnie Watts, age 72, died Monday, July 21, 2014. Ronnie was a member of the Sons of Confederate Veterans. He was a retired plumber and electrician. Ronnie had a passion and love for motorcycles. He was preceded in death by his parents, Cecil and Frances Watts; sister, Sheila Carter; and brother, Dennis Watts. Survived by daughter, Debra (Chris) Boyd, of Ringgold; sons, Mark (Paula) Watts, of Chattanooga, and David (Karen) Watts, of Rossville; sisters, Brenda (Bob) Brindle, of Dalton, Trisha (David) Irwin, of Cleveland, Ruthie Spencer, of Dalton; and Judy (Kenneth) Lawson, of Chickamauga; brothers, Allen "Pete" Watts, of Eton, and Mike (Sandy) Watts, of LaFayette; several grandchildren, great-grandchildren, nieces, and nephews also survive.

---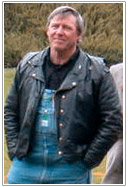 Lewis Samuel Leach (1953-2010)
Lewis Samuel Leach, age 56, passed away April 11, 2010, after spending four years in a coma following a severe motorcycle accident in 2006. Lewis was an avid outdoorsman who enjoyed riding his motorcycle, hiking, gardening, history, and cooking. He enjoyed traveling and toured the United States several times. Lewis was particularly passionate about Civil War History and served as Adjutant and Quartermaster for the State of Dade Camp 707 in Trenton Georgia with the Sons of Confederate Veterans. He was honored by the GA Governor, Sonny Perdue, with a commission as a Lieutenant Colonel in the GA State Militia. He was also member number 363 of the Sons of Confederate Veterans Mechanized Cavalry.
---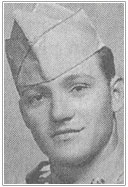 Brinie Osbie Bethune (1930-2009)
Brinie Osbie Bethune, age 78, passed away Friday, June 19, 2009, following a long battle with pulmonary fibrosis. He was a veteran of the Korean War, retired from the United States Naval Reserves and Tri-State Carpenters, a member of Carpenters Local No. 74 and Navy Seabee Veterans of America. Known for his patriotic spirit and community involvement, Osbie will be missed by many. For most of his life, he was involved with several military organizations. He served as Commander in the Sons of Confederate Veterans and was instrumental in the creation of the Veterans Memorial Park in Trenton. As commander of the American Legion Post 106 for several years, he was responsible for the construction of the Activity Building, which is used extensively by members and community alike.
---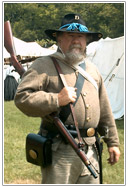 Commander Jerald Douglas "Wedge" Morrison (1947-2008)
Our camp is devastated at the loss of our Brother, and camp Commander, Doug (Wedge) Morrison. While traveling home from Biloxi, MS on his last leg of the Mechanized Cavalry 11th Annual held in Texas, he was struck and killed by a truck while entering a local Harley Davidson Dealer in Montgomery, Alabama. Our thoughts and prayers go out to his wife and family. He will be greatly missed by everyone who knew him.