Sons of Confederate Veterans
State of Dade Camp 707
Lookout Dragoons
Dade County's history is one of fierce independence and a stubbornness evidenced by the historical fact that the county seceded from the union in 1860 before the rest of the state and did not "officially" (according to us locals) rejoin the union until the end of World War II in 1945. Yep, the war of Northern aggression lasted 80 years longer here than everywhere else in the country.
From its founding in 1837 until after WWII in the 1940's there was no navigable road from Dade to the rest of the state. You had to leave the state via Alabama or Tennessee to get to anywhere else in Georgia.
Our remoteness and our independent nature earned us the name "State of Dade."
Leadership
2015 – present – Dennis Forster, Jr.
2009 – 2014 – Alan Daniels
2008 – Johnny Sparks
2005 – 2008 – Douglas (Wedge) Morrison
Activities
State of Dade, Camp 707 takes part in a wide range of historic preservation activities including re-enactments, Living History programs, programs for schools, an annual Lee-Jackson Dinner, genealogical research and documentation, and maintaining and enhancing existing monuments and cemeteries.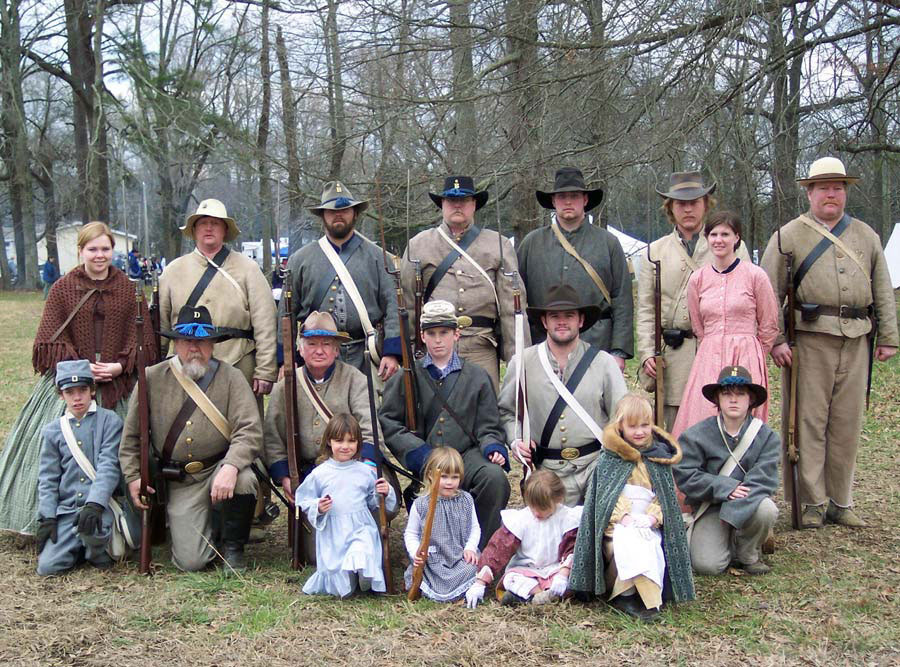 Re-enactments – 1st Confederate Infantry Regiment, 2nd.Co.D participates in well over a dozen events each year including reenactments, living histories, school programs, etc… We also portray Federals when necessary.
It is our goal to provide an educational experience for the crowds and to learn a little bit more about America's past.
Memorial Services – Confederate Memorial Day Activities are held on the weekend nearest April 26 each year. State of Dade, Camp 707 holds a Memorial Service at the Chickamauga & Chattanooga National Military Park in Fort Oglethorpe, GA.
SCV Mechanized Cavalry – A good number of State of Dade, Camp 707 members have also joined the SCV Mechanized Cavalry. They are a separate organization that does require SCV membership to join. They organize and participate in motorcycle rides to various historical sites of interest, most in Georgia and the former Confederate states. Some participate as 'dismounted' members who drive cars. Those who are motorcycle enthusiasts really enjoy this group that has its own newsletter and state-wide organization.
Living History – In all of our years, the Camp has participated in many Living History Programs in Dade, Walker, Catoosa, and Hamilton County Schools. The Camp is very willing and able to conduct school programs and has helped several Camps establish their own programs.